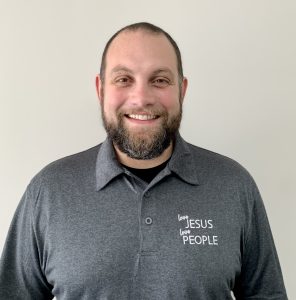 LEAD PASTOR TIM SHEETS
is married to his best friend, Trina, and they have 3 energetic kids. Tim enjoys spending time with his family, reading, fishing, playing soccer, listening to music, jamming on his guitar and all things Star Wars. Tim's favorite verse that helps keep things in proper perspective is Matthew 6:33 "But seek first his kingdom and his righteousness, and all these things will be given to you as well."
CHILDREN'S PASTOR TRINA SHEETS
joined the Northside staff in 2017.  She immediately began pursuing her ministry license through the Church of the Nazarene.  In conjunction with the process, she was assigned the role of Pastor of Administration.  Her calling came almost two decades ago to teach andshe has fulfilled that over the years in children's and women's ministries.  She has a Bachelors of Science in Christian Education.  In her spare time she loves to spend time with family, read and go antiquing with Tim.
YOUTH & NDI PASTOR DALLAS THARP
joined the staff in November 2020. He has been a part of the Church of the Nazarene since he was born and has pastored in Arkansas, Missouri, New Hampshire and Kansas prior to returning home to Indiana. He studied Youth Ministry at Olivet Nazarene University, where he met his wife Christyn, together they have 4 amazing kids. Dallas' passion for the church is to see the generations coming together and learning from one another. One of Dallas' favorite passages of Scripture is Deuteronomy 6. In his free time he loves to spend time with his family, playing games, watching wrestling and is a huge fan of Batman and Doctor Who.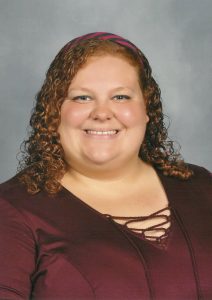 PASTOR OF ADMINISTRATION STEPHANIE CHAPMAN
graduated from Olivet Nazarene University with a Bachelor of Science in Christian Education with a focus in Children's ministry and a minor in art and has a Master of Arts in Family Ministry from Olivet. She grew up here in Elkhart, attending this very church. She loves music, art, sports, books and tv. Her favorite verse is Hebrews 11:1 "Now faith is confidence in what we hope for and assurance about what we do not see." Stephanie's passion and calling in ministry to help spread the beauty of God's artistic creation and Word to all people for the purpose of drawing closer to God, who loves and adores us all.